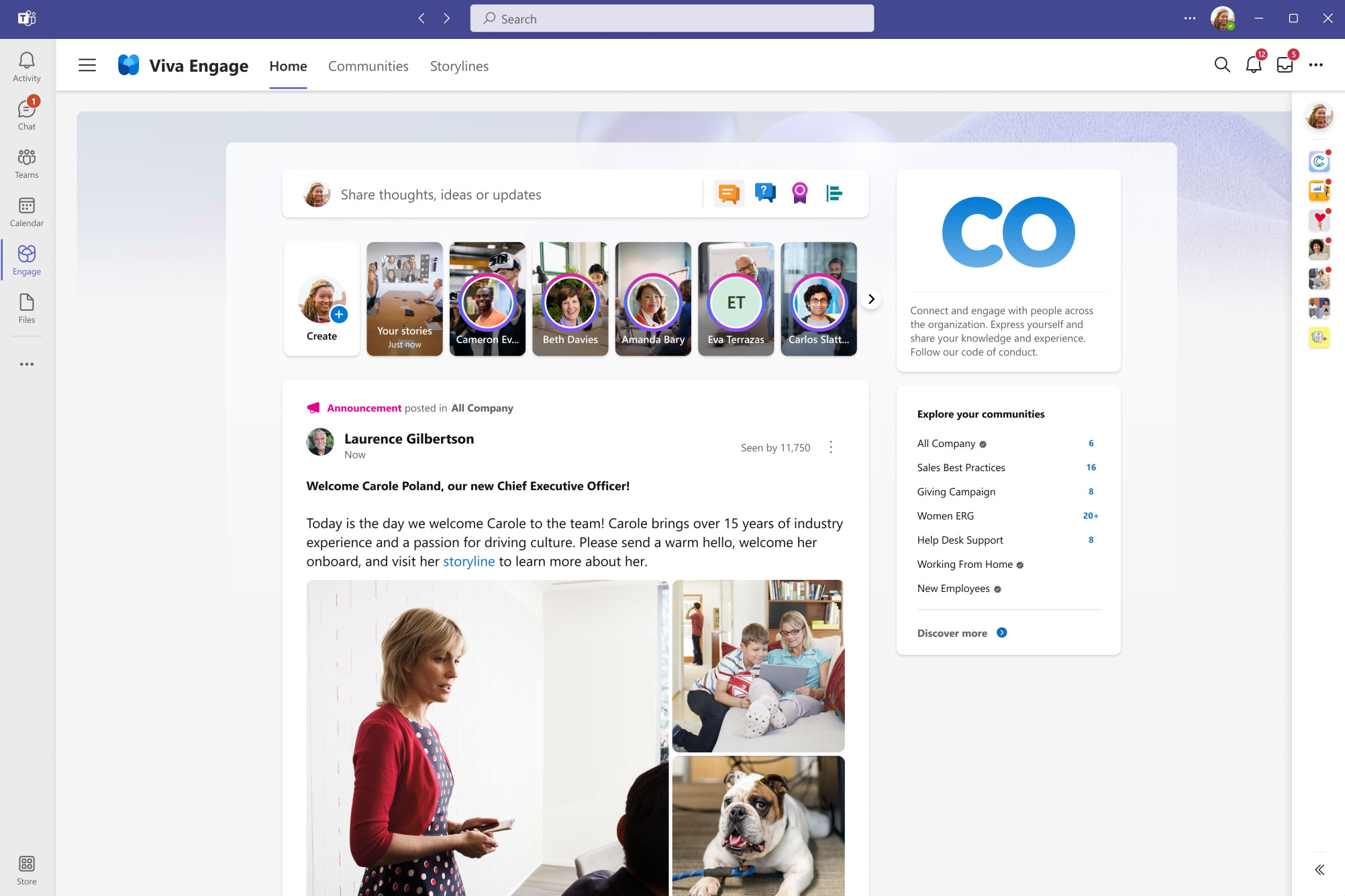 Build meaningful relationships at work with Viva Engage.
Create and join employee communities
Join the discussion, @mention coworkers, and have conversations across teams and departments. Bring leaders and employees together for townhalls and virtual events that include video and Q&A. Announcements keep everyone informed across web and mobile that notify people and reach them where they are.
Share and discover knowledge
Ask questions, participate in polls, praise colleagues, and vote on answers. Upvote replies and mark best answers to crowdsource solutions.
Share your voice and ensure everyone is heard
Grow your network and build your brand by sharing your perspective. Create, upload, and share stories using familiar social tools. Follow leaders and coworkers.
Learn more