Viva Goals Community
The Viva Goals Community is your destination for the latest Viva Goals events, best practice guidance, conversation, content, support, and peer-to-peer learning.
Learn more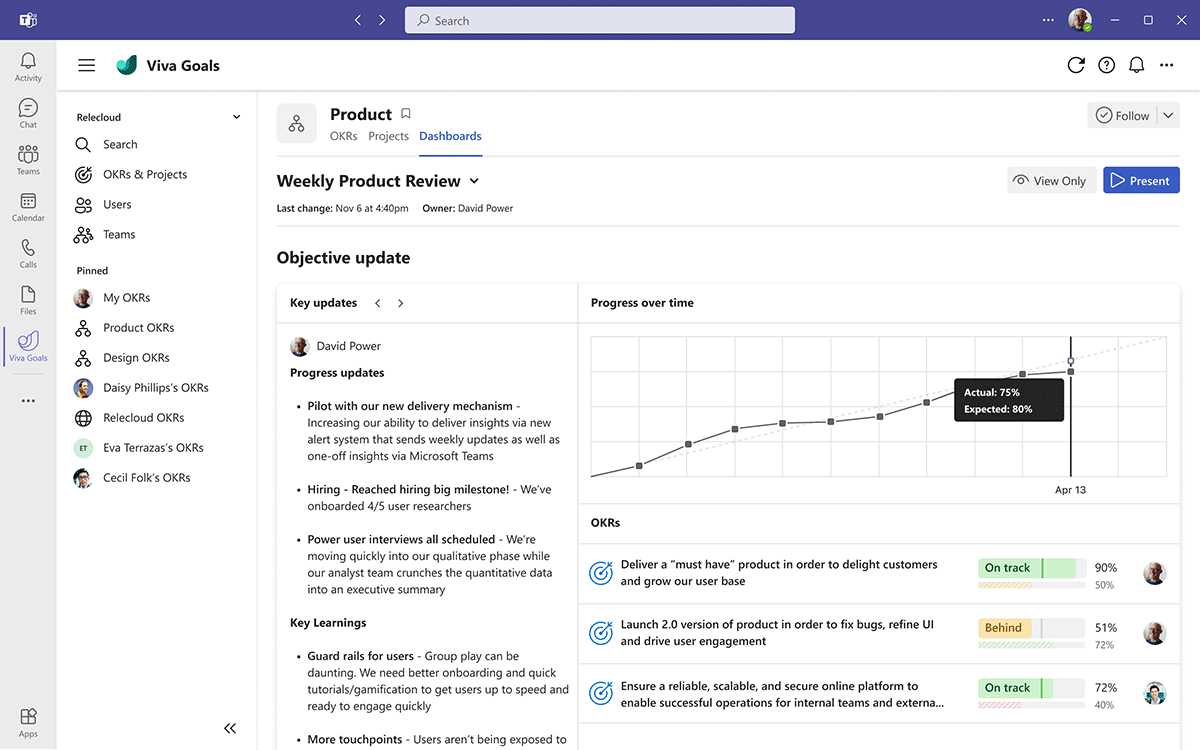 Create clarity and stay aligned at scale
Connect employees and teams to your organization's top goals, help them understand their impact, and ensure cross-functional alignment.
Focus teams on impact, not output
Focus discussions, provide context and simplify reporting on progress with custom dashboards and dynamically updated OKRs.
Keep goals front and center
Encourage conversation and collaboration around goals, and help everyone thrive in the hybrid workplace.
Learn more
"Viva Goals has been instrumental to CAI's journey to focus our teams' work on the firm's tactical and strategic goals. With nearly 1,000 employees spread across multiple time zones, the ability to hierarchically align all supporting goals across different countries and regions has been an important part of this effort."
Richard Tree, COO, CAI
Help your employees thrive with Viva
Powered by Microsoft 365 and experienced through Microsoft Teams, Viva fosters a culture that empowers people and teams to be their best from anywhere.
Learn more