Publishing November 1, 2022⁠—OKRs for All
Expert Vetri Vellore delivers an actionable guide on how to use OKRs to close the gap between business strategy and the daily work of your team, including a seven-part rollout blueprint, guidance on how to assemble your OKR team, valuable and implementable case studies from companies you know and love, and common mistakes to avoid when rolling out OKRs in your organization.
Learn more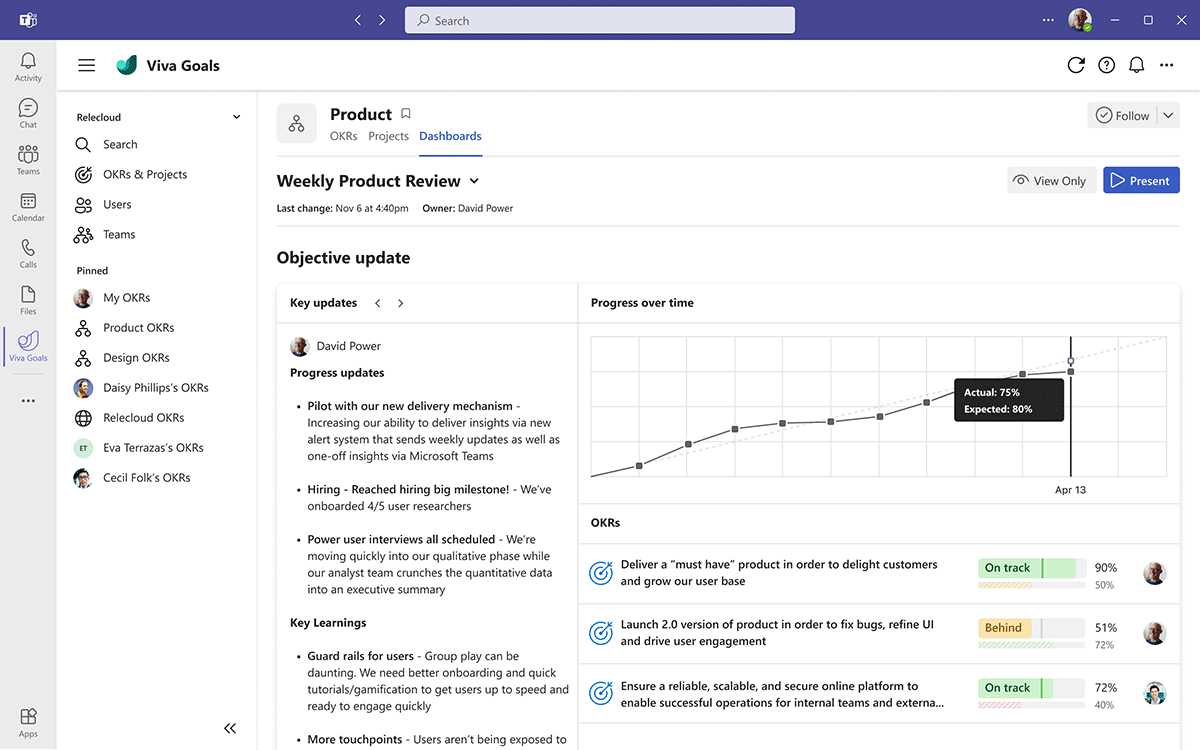 Create clarity and stay aligned at scale
Connect employees and teams to your organization's top goals, help them understand their impact, and ensure cross-functional alignment.
Focus teams on impact, not output
Focus discussions, provide context and simplify reporting on progress with custom dashboards and dynamically updated OKRs.
Keep goals front and center
Encourage conversation and collaboration around goals, and help everyone thrive in the hybrid workplace.
Learn more
"OKRs and Viva Goals offer Neudesic an opportunity to work directly with executives on the things that matter most to their business, helping them get from strategy to execution. From here, we gain valuable insight into the broader needs of our customer's business and can work with them to drive better business outcomes using this newly found visibility, alignment, and level of trust created at senior levels."
Kevin Corr, National Director Business Advisory Services
Help your employees thrive with Viva
Powered by Microsoft 365 and experienced through Microsoft Teams, Viva fosters a culture that empowers people and teams to be their best from anywhere.
Learn more