Resources by role
Find resources to deploy, use, and scale SharePoint Premium for you, your team, and your organization. Have a question? Join our SharePoint Premium community to meet other community members, ask questions, and find answers.
How SharePoint Premium works for you
Content experiences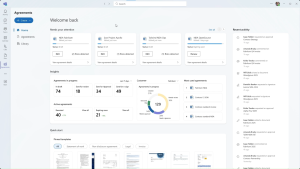 SharePoint Premium offers new ways to boost productivity with high value documents solutions and document portals.
Content processing
SharePoint Premium offers services, including document processing, content assembly, and eSignature, to help you maximize content value using AI-driven automation.
Content governance
SharePoint Premium helps users and admins maintain security and compliance by managing the content lifecycle and control access with simple yet powerful tools.
Other content management solutions you might be interested in
Your in-place backup solution with lightning-fast restorability from Microsoft to ensure business continuity.
Keep your SharePoint content in place with cost-effective,
long-term cold tier storage.