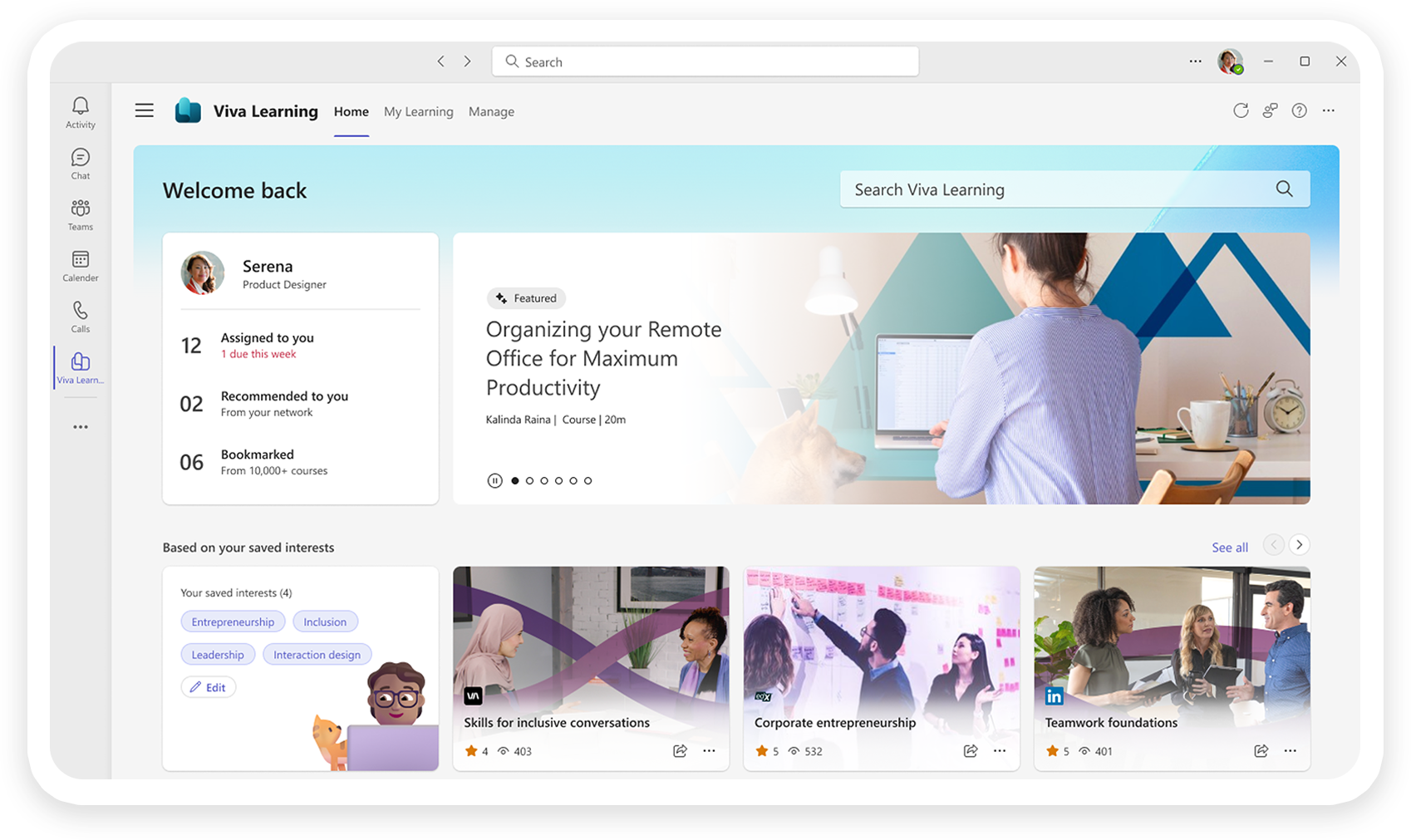 Make learning collaborative
Enable social learning using the collaboration capabilities in Microsoft Teams.
Empower employees to control their learning journey
Make progress on learning tasks and goals with intuitive views and timely prompts.
Aggregate learning from across your organization
Help employees find relevant content from learning sources across your organization.
Learn more
"[The adoption of Viva Learning proves that the company listens to its employees.] Changing organizational culture is more than hanging posters on the wall…it's about listening, engaging, and taking action."
Lorna Stubbs, Chief Human Resources Officer, Music Tribe
Help your employees thrive with Viva
Powered by Microsoft 365 and experienced through Microsoft Teams, Viva fosters a culture that empowers people and teams to be their best from anywhere.
Learn more