Isn't it time for a better search?  We're increasingly turning to search engines to accomplish tasks and make decisions – in fact over half the internet population will start their internet experience with a search engine.
Microsoft Search transforms the way people in your organization find the info they need—no matter where you are in your cloud journey. Either integrated with Microsoft 365 or as a standalone solution, Microsoft Search is a secure, easily managed, enterprise search experience that works across all of your applications and services to deliver more relevant search results and increase productivity.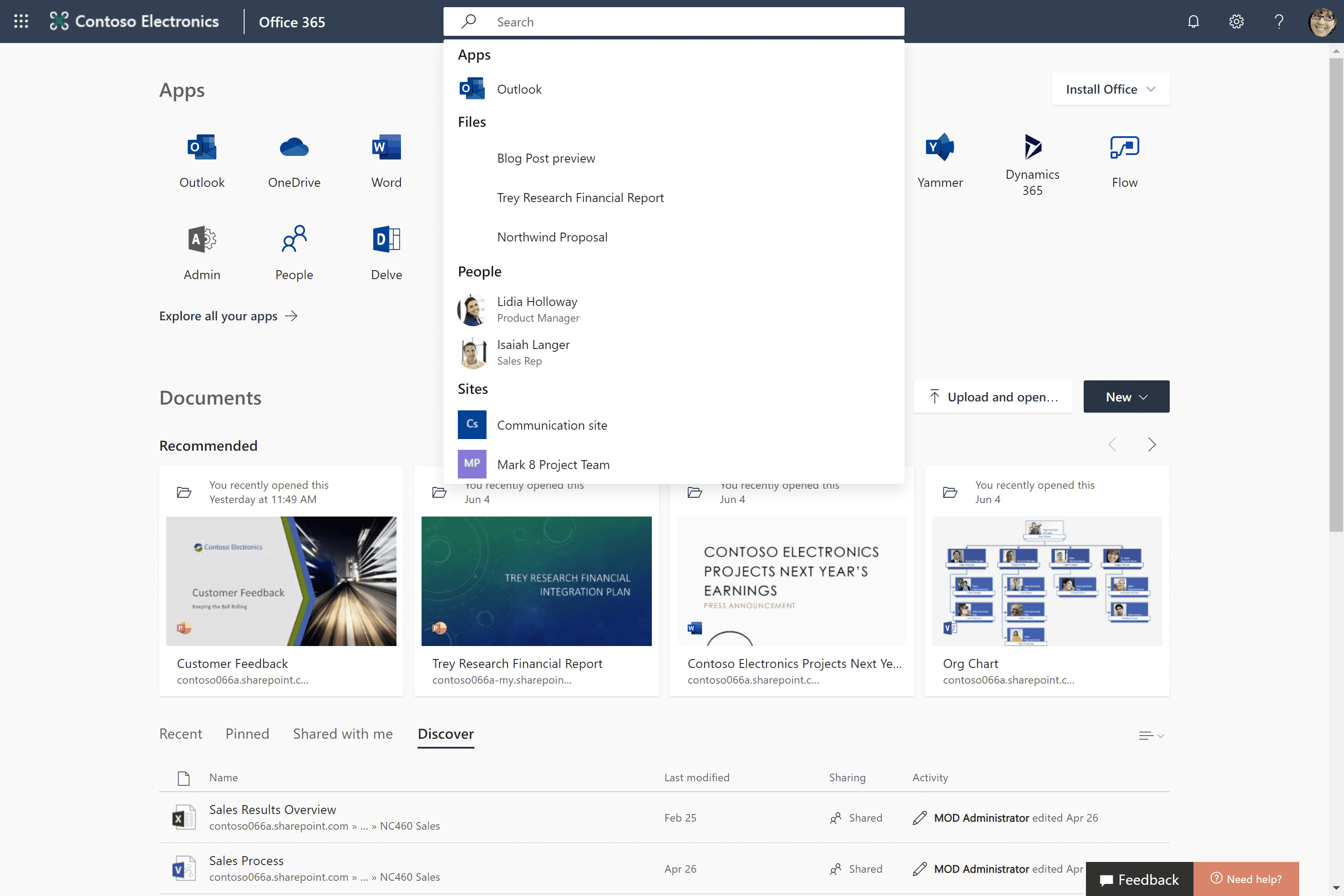 Microsoft Search meets you wherever you are. From SharePoint to Microsoft Teams, from Office to Outlook, enabling you to harness the collective knowledge of your organization so everyone can be more engaged and effective every day. Using the intelligence of the Microsoft Graph, relevant content will surface to keep you up to date allowing you to unlock creativity with personalized search and discover people & content in the context of your work.