Microsoft 365 Defender
Virtual Ninja Trainingwith @HeikeRitter
This training series, based on the Ninja blogs, brings you up-to-date quickly on all things Microsoft 365 Defender. In each episode, our experts guide you through the powerful features and functionality of Microsoft Defender products so you can keep your data, endpoints, and users secure. From the fundamentals to deep dives, the show helps you build your knowledge so that you can optimize security for your organization.
Watch on demand
Next episode on December 14
Watch the next episode live in Microsoft Teams on December 14 at 9:00AM PT.
Add to calendar
Upcoming episodes
Microsoft Defender for Cloud Apps deep dive
Caroline Lee is back to give you a deeper dive into Microsoft Defender for Cloud Apps, including capabilities such as information protection, user scoring, Advanced Hunting, and app governance. Don't miss this one!
Guest:
Enterprise IoT overview
Discover how Microsoft Defender for IoT can help enterprises monitor assets and risks across their entire IoT environment. Join us as our expert, Nimrod Aldaag, talks about the lates product capabilities.
Guest: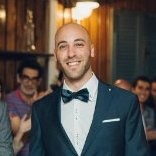 Microsoft 365 Defender MVP special
In this special episode, Heike and colleagues talk with two of our MVPs to discuss their experience as MVPs. They'll even share tips and tricks so that you can become an MVP, too! This episode is the perfect way to round out the year.