Compelling events are about people
Throughout your process of producing a virtual event, it is critical to prioritize the following elements:
The clarity of your message
The attendee experience
Your ongoing engagement strategy
All technology decisions should be made with these key elements in mind. Often the most important thing to invest in is the storytelling skills of your Presenters who will land your core messages.
Ensure your content has a follow-up lifecycle for attendees who want to continue learning, review content offline, or ask questions.
Events are no longer a destination – they fuel connection, ongoing learning and engagement.
Event Design Model
The one thing we can never get back is time. This is the most valuable thing an event attendee shares with you.
The most successful virtual events are a part of a long-term audience acquisition and retention strategy. This is an example framework of an acquisition strategy.
Ensure attendee satisfaction with valuable and engaging content and on-screen talent. Clear calls to action and post-event engagement will ensure the attendees you acquire would return for further events.
Awareness – Potential attendees know about you and your event.
Education – Potential attendees gain knowledge about the purpose of your event.
Intent – Potential attendees form intent to participate in your event.
Conversion – Potential attendees convert via registration.
Engagement – Attendee participation.
Satisfaction – Attendees are satisfied with your event and would recommend it to others.
Accessibility

Inclusivity

Technology

Event Model
Example: Digital events guiding principles
Event mission: Online content and interactive experiences that foster learning, connection and inspiration
Approach with empathy and inclusion
Adapt to audience needs and feelings, enabling all to feel welcome, present, and able to connect.
Be a digital content platform
Media and user experience optimized for digital consumption.
Communicate core narratives
Deliver learning content, core messaging, authentic brand experience, priority solutions, and engagement opportunities.
Earn audience attention
Help users prioritize content via promotions, schedule reminders, and participation rewards.
Access the experts
Reduce friction. Expand connection opportunities. Get information from the source.
Embrace real time feedback and change
Incorporate real time feedback for content and event experiences. Be willing to quickly change to deliver a better event.
Components of presentation accessibility
Contrast
Shape and color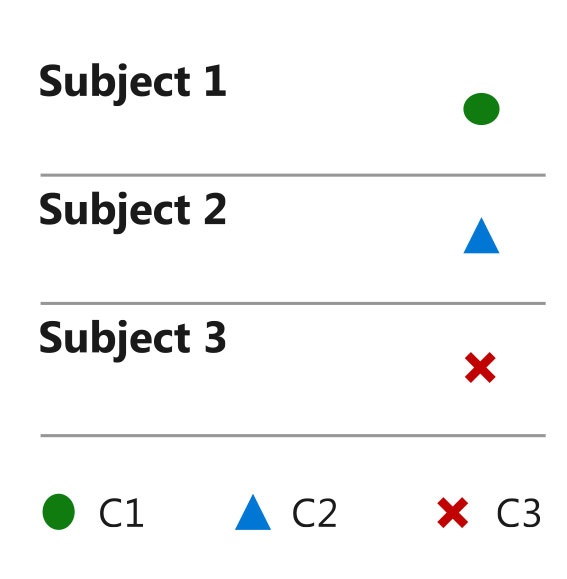 Alt text
Slide layouts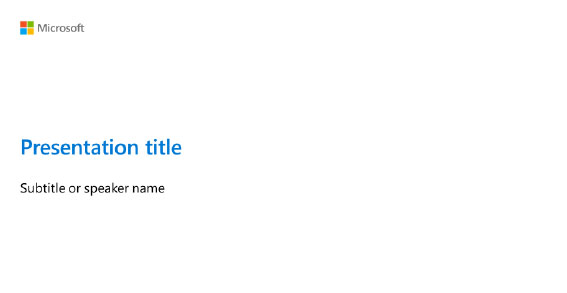 Accessible color combinations

Accessible and inclusive events
Your audience is more diverse than you may think. Design an inclusive event by following our guidance and using our tools.
Inclusive communication
Create inclusive communications that use text and provide an ability for attendees to request accommodations or ask questions. Learn about making accessible e-mails and consider using Sway for event brochures or agendas provided in advance.
Inclusivity begins in planning
Creating an inclusive event begins with how you plan. Hear feedback from a variety of roles in your organization. Now is the time to address ideas as you reinvent your event for virtual delivery.
Some recommended tasks:
Prepare, publish, and enforce an event Code of Conduct (CoC). Use our example to get started.
Include a CoC contact for concerns.
Include ways for people to provide preferences in the registration form, including preferred pronouns, physical and mental requirements, and any other necessary identifiers. (When in person – dietary needs and allergies.)
Engage various stakeholder groups early to get feedback and suggestions. Remember to include those who have not participated in the past.
Review your speaker list. Is there an opportunity to bring in additional talent to work with seasoned presenters?
Ensure your event team represents diverse perspectives across your organization.
Plan for event/session surveys to get feedback from all involved.
Your effort matters
Review our guidance about the simple ways you can be more inclusive of people with disabilities. Beyond virtual events, these items apply to the broader context of our work and professional relationships. The seven (7) ways to be more inclusive of people with disabilities are below. Click through to the link to view short videos explaining each one.
Simple Things Count
Watch the full video from disability rights activist Emily Ladau on seven (7) ways to be more inclusive of people with disabilities.
Watch video
Start phase 1: Before the event
Follow our step-by-step instructions on transitioning to and scheduling your virtual events.
Start playbook